Learning, Sharing, Acting: these were the three key messages of the Our Ocean Conference, held in Norway's Oslo on October 23 and 24, 2019. The conference brought together leaders from governments, the private sector, civil society and research institutions to share their experience, identify solutions and commit to action for a clean, healthy and productive ocean.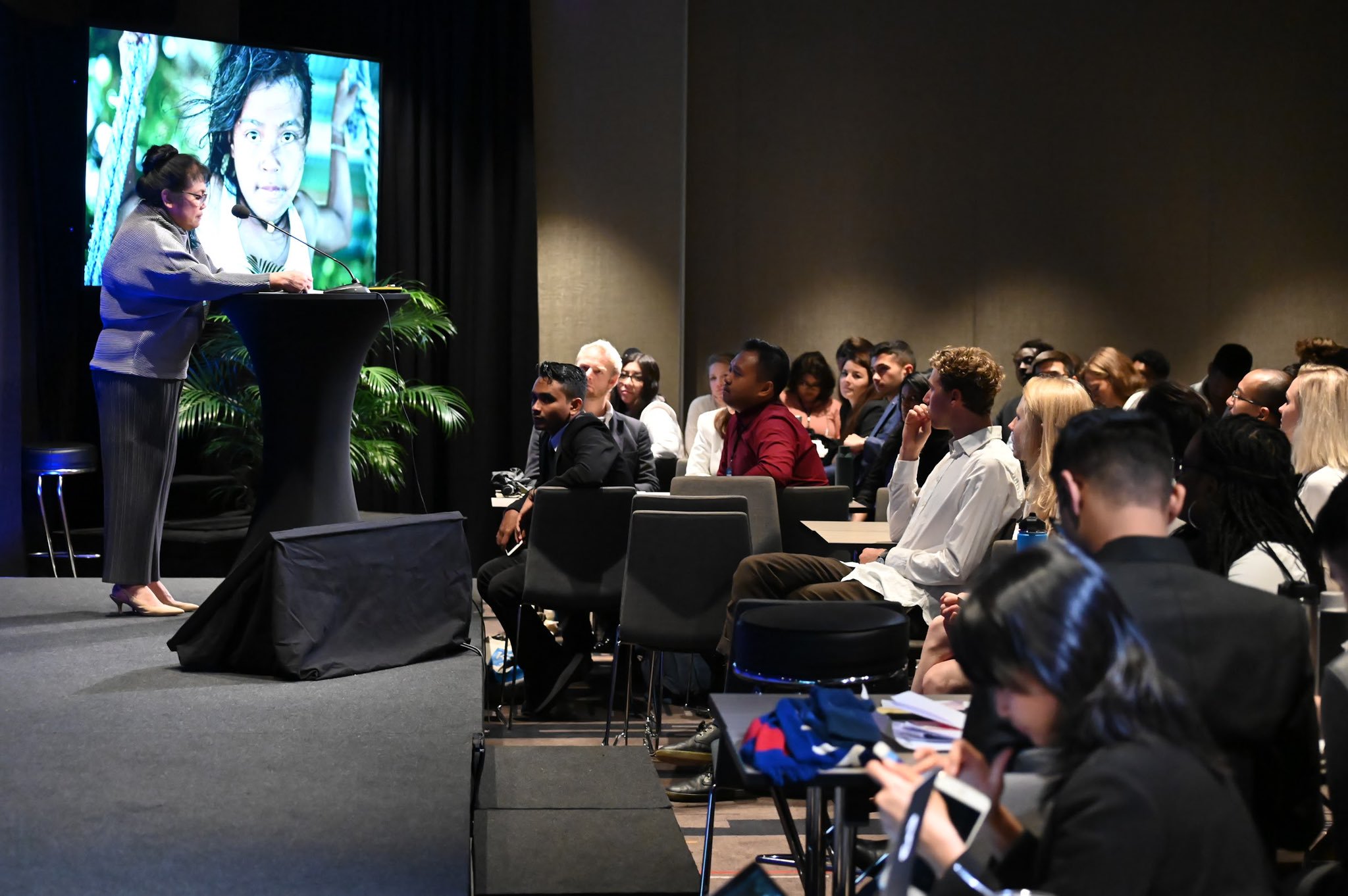 Peace Boat representatives attended the conference, collaborating as a strategic partner with the Sustainable Ocean Alliance (SOA) in the organization of the Youth Leadership Summit – bringing together 100 young ocean leaders from close to 50 countries. Peace Boat US Director Emilie McGlone and Peace Boat International Coordinator Meri Joyce joined the summit as mentors, working with teams of youth from around the world in a solutions bootcamp to test ideas on topics including coral restoration and collaboration with the youth-led climate movement.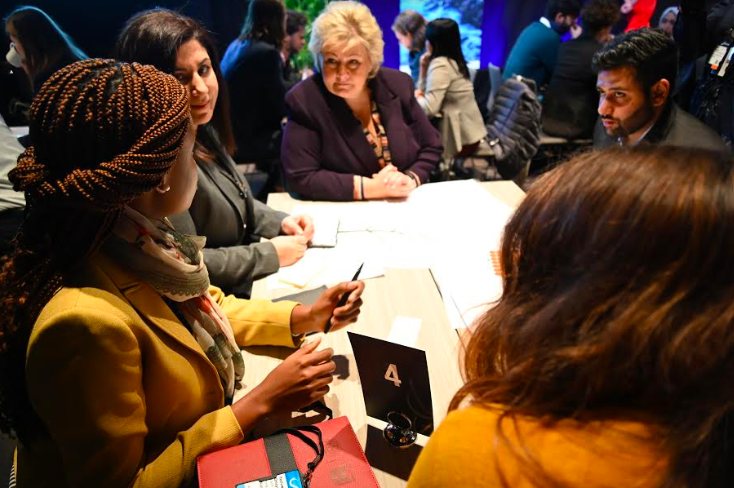 At the core of the Our Ocean conferences are voluntary commitments for significant and meaningful action. In 2019 370 new and far-reaching actions were announced, in areas including climate change, marine pollution, sustainable blue economy and more. Peace Boat also announced its commitment for education towards the United Nations' Decade of Ocean Science for Sustainable Development (2021-2030), to support efforts to reverse the cycle of decline in ocean health and gather ocean stakeholders worldwide behind a common framework for the oceans. Our Ecoship as a flagship for ocean and climate action and the UN Sustainable Development Goals (SDGs) was also introduced at the conference.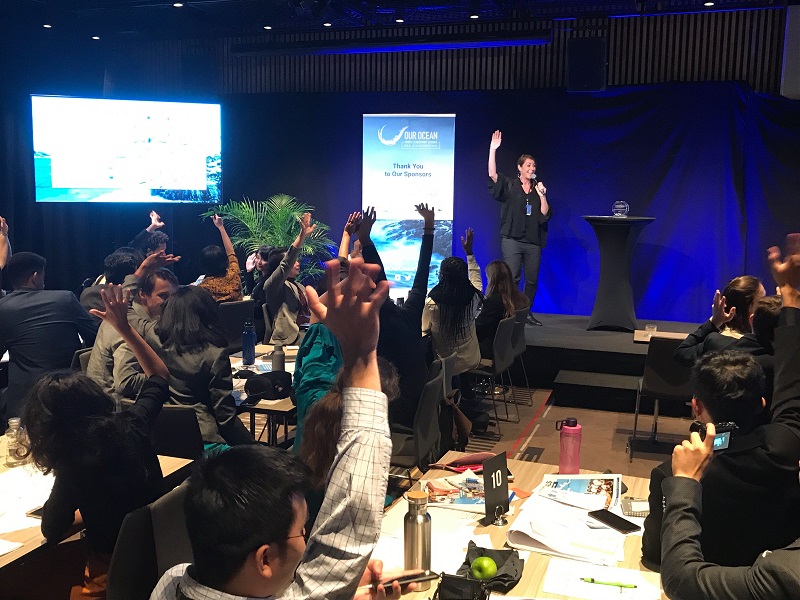 Photos 1-3 courtesy of Sustainable Ocean Alliance (SOA).